Access My Health Data
How to Request My Health Data (ePHI)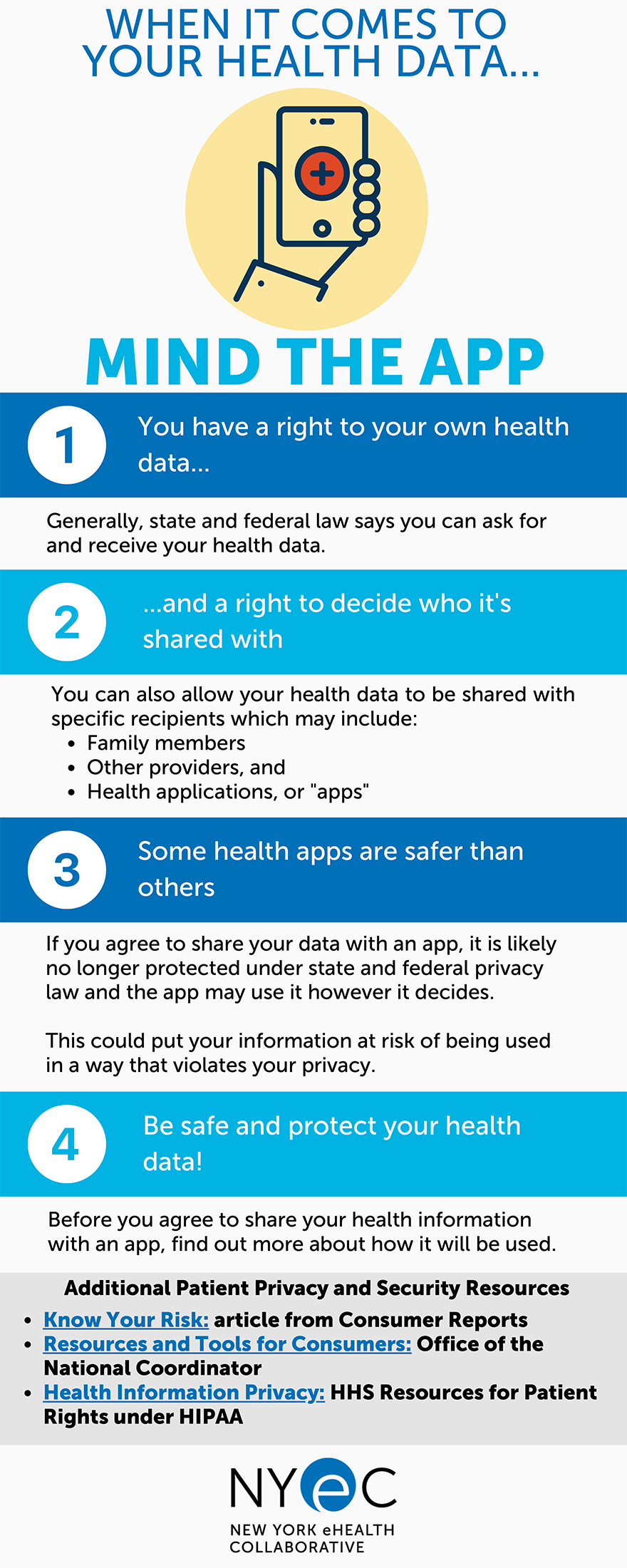 You'll need:
WHAT: Rochester RHIO provides patients (requestors) with a consolidated Clinical Care Document (CCD), which will include information about care delivered by any healthcare provider who contributes data to the Rochester RHIO.
WHY: Patients have access to their health information from each of their providers and from regional health information exchanges. A new federal rule that is a result of the CURES Act requires sharing this information.
Patients can receive their Electronic Personal Health Information (ePHI) through a secure, electronic method, or through postal mail.*
Patients have the responsibility to protect the privacy and confidentiality of their ePHI once it has been delivered to the destination of their choice. The HIPAA law does not apply to individuals, or most patient health record systems (PHRs) and personal apps.
WHO: It is very important that Rochester RHIO confirms your identity. If the chosen destination cannot provide us with proof of patient identity and authorization, then the patient will need to undergo identity proofing by the RHIO team.
Be safe and protect your health information: Mind the App!
You have a right to your own health data.
And a right to decide who it's shared with.
Some health apps are safer than others.
Be safe and protect your health data
First: Be Informed About Where the Data Goes
Where are you sending your information? Is it by a secure method?
Is the PHR or App a member of the CARIN Alliance? This is a new collaborative focused on quality and security of patient digital records.
Read the Terms and Conditions of third-party apps carefully before forwarding your personal healthcare information. Will this app sell patient data? How will the app use patient data? What security standards do they maintain? Will the data be shared without specific patient permission?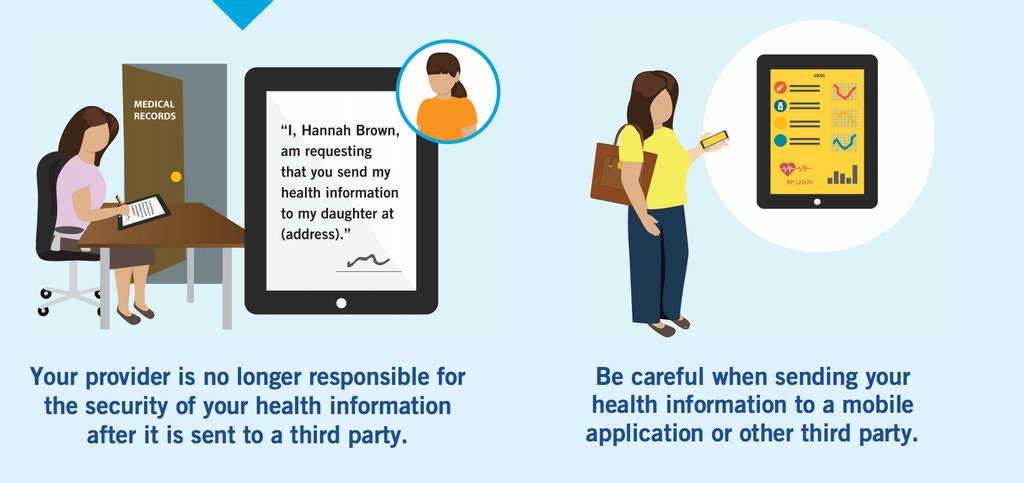 Image source: https://www.healthit.gov/
Okay, so I can get my ePHI – What's Next? How to Request My Health Data
Fill out the Rochester RHIO Authorization for Release to request your electronic personal health information (ePHI).
Bring proof of your identity and the Authorization form to our office at 200 Canal View Boulevard, Suite 200, Rochester, NY 14624, or send in a notarized Rochester RHIO Authorization for Release form. Acceptable proof of identity includes:
- A government-issued photo ID.
- A photo ID (non-government issued) and a utility bill with an address.
- A notorized Authorization form.
Once Rochester RHIO has confirmed your identity, and the information on the form is complete, we'll process your request.