Rochester RHIO Pioneers Advanced Clinical Query Portal to Address Complex HIE Data Environments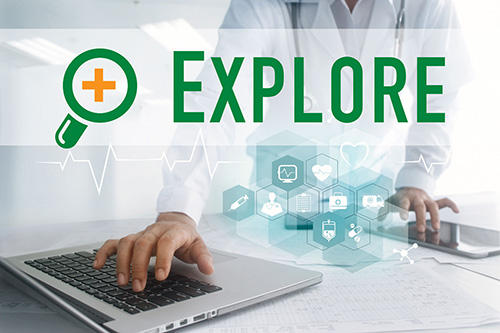 Rochester RHIO has been advancing patient care through innovation and better access to health data since its founding more than a decade ago. As a health information exchange pioneer, RHIO has now launched Explore+, an advanced clinical query portal that is flexible and responsive to the ever-evolving needs of Health Information Exchange (HIE).
This new patient search technology was created specifically for the multiple and often complex demands of HIE data environments. With an intuitive interface, Explore+ provides improved data characterization and options to view data by encounter, consolidated timeline and expression.
The portal delivers a better user experience through enhanced functionality and time-saving efficiencies. With a new, modern design, Explore+ also further improves authorized access to patient menus and historical consent.
Explore+ is the first clinical query portal to be built on the Meridian DAP platform, a powerful, foundational technology newly developed by RHIO's technology partner, Aigilx Health.
Through this new development and other infrastructure enhancements, which accounts for not only the data demands of today but the foreseeable future, the RHIO addresses the needs of its community partners to provide better care for 1.5 million participants in its 14-county area.